Rapid Technology Solution is a Famous IT Training Institute in Ahmedabad. In terms of computer education and training RTS is known for excellence in quality and for consistently delivering result. RTS does't provide only computer knowledge, it develop personality as well.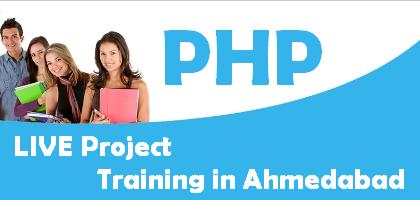 PHP Training Institute is a growing institute for training the students to build their career in web technology and IT industry. We are among the few PHP training institutes in Ahmedabad having roots in software and web development Solutions. We are division of our well-known web development and promotion venture Wings IT Solutions. In our professional training courses, we provide PHP with MySql Course, CMS training and WordPress Training.
RTS offers Industrial and Summer Training in PHP/MYSQL, Web Designing and Development, for B.tech, MCA, BCA, B.E. students. Here, students get knowledge about computer through programmer and trainings through IT experts and we provide guideline as well so that students can take right decision for their carrier. RTS offers professional and specialized IT Training in Ahmedabad, Gujarat.
MISSION
We want to create interaction between qualified students and IT industry. Our purpose is that students will be able to secure their career in IT industry as well as we want to provide qualified and ambitions students to the IT-Industry.
VISION
Our aim at RTS is to train students in such a way that they become industry ready in every way. Therefore, we call the industry experts to visit us and train students.
If you are a student who wishes to understand the complexities of working in the IT environment, a professional looking for the ways to enhance your career prospects, we request you to speak to us directly at +91 7802021260 or email us : info@RapidTechnologySolution.com
PHP Project Training